Im Burgwald versteckte Villa
Villa Egan zu Bernstein
7434 Bernstein
45.394 m² Grundfläche
Versteckt im weitläufigen Burgwald, auf ca. 619 m Seehöhe befindet sich die Villa Egan. Das teilweise einem Kastell nachempfundenen Gebäude bietet auf insgesamt ca. 400 m² Wohnfläche 3 Schlafzimmer, 2 Bäder, 2 Küchen, eine Speisekammer, ein großes Speisezimmer, ein Balkonzimmer, ein Turmzimmer und einen großen Wohnsalon.
Das dazugehörige Grundstück besteht überwiegend aus Wald und Park und verfügt über einen teilweise alten Baumbestand und kleineren Wiesen.
Save
Anwesen, Jagd- und Forstwirtschaft, Sennerei
Alpresort Krähenberg im Bregenzerwald
6952 Sibratsgfäll
1.153.301 m² Grundfläche
In wunderbarer Natur-und Ruhelage befindet sich das exklusive und großzügige Alpresort Krähenberg. Das aus 150 Jahre altem Antikholz errichtete Bauernhaus bietet auf 3 Etagen ca. 400 m² Wohnfläche mit gemütlichen Stuben, Wohnräumen, ausreichend Schlafzimmern und Bädern.
Forest and hunting property
Wonderful high mountain hunting in the Northern Limestone Alps
4582 Spital am Pyhrn
€ 7,816,000 m² area
The hunting ground, which is supervised by a professional hunter and has its own winter enclosure, impresses with its high quality red, roe and chamois game.
Save
Jagd- und Forstwirtschaft
Gut Gaupmannsgraben - Herrschaftssitz mit Eigenjagd
3172 Ramsau
1.962.953 m² Grundfläche
Im niederösterreichischen Voralpengebiet liegt das 1930 erbaute 3 stöckige Herrschaftshaus mit Ausblick auf den 1342 m hohen Unterberg. Aufwendig renoviert bietet der luxuriöse Familiensitz große Wohnräume, zahlreiche Schlaf- und Gästezimmer und einen separat gelegenen Wellness- und Sportbereich mit Schwimmbad.
Um das Haus herum liegt die ca. 196 ha große Eigenjagd, gegliedert in 190 ha Wald und 5 ha Wiesen.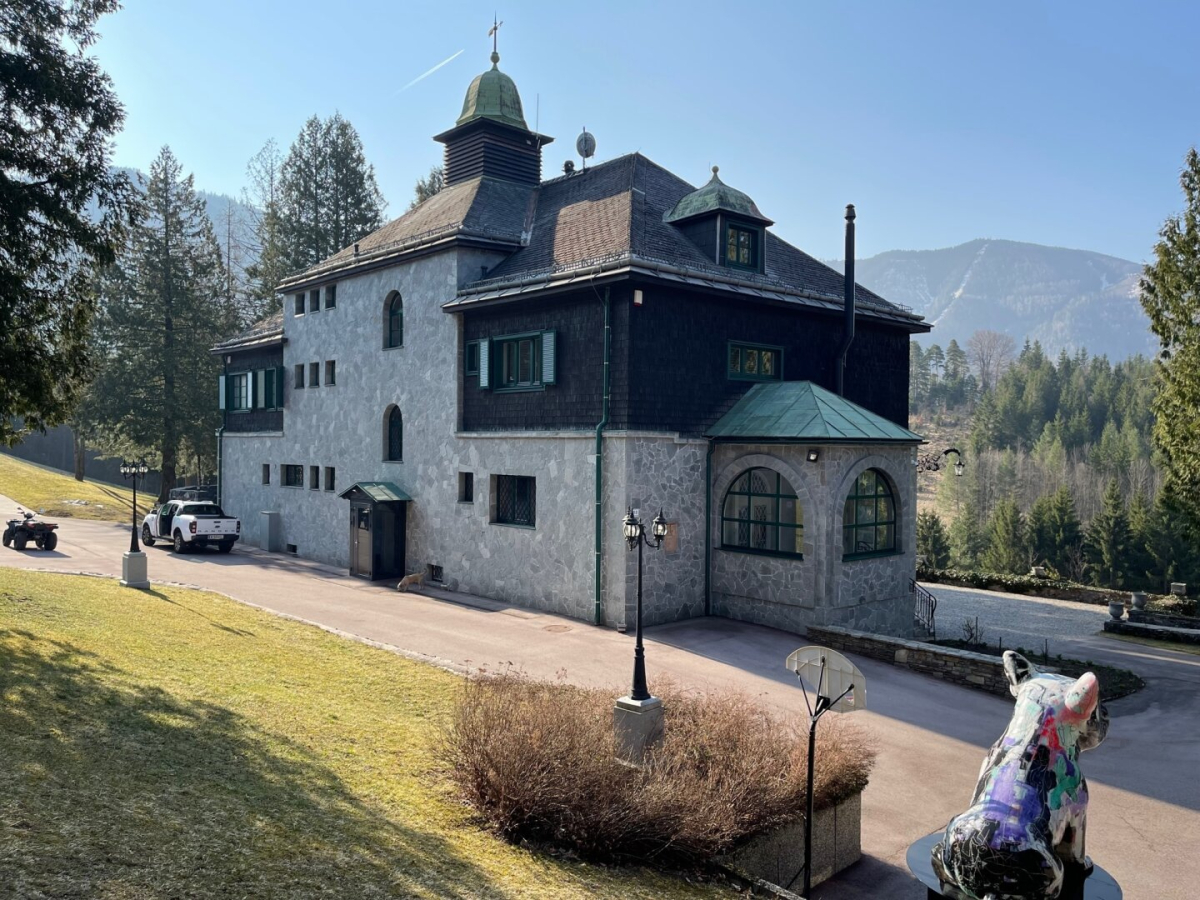 Save
Land- und Forstwirtschaft
Einzigartiges Jagdrevier zur Verpachtung
Jagdrevier Sölktal, 9861 Sölk
27.000.000 m² Nutzfläche
Das wunderbare Hochgebirgsrevier liegt im Sölktal, einem Seitental des Ennstal. Der Sölkpass ist ein alter Bergpass über die Niederen Tauern, der die Steiermark mit Kärnten verbindet.
Save
You couldn't find a suitable forest estate, country estate or castle?

We will make sure that you find just the right forest estate or castle to suit you. Our partnerships with real estate agencies around the world and our staff's expertise will make your search easier. Arrange a personal consultation with us, we look forward to getting to know you!